My kids are all grown now, but there are just things that make sense these days that I wish I had back when my kids were babies. Here are some of my favorite products for babies all the way to teens! Also check out the For Her Gift Guide, For Him Gift Guide, Kids Gift Guide, Foodie Gift Guide & Quarantine Gift Guide.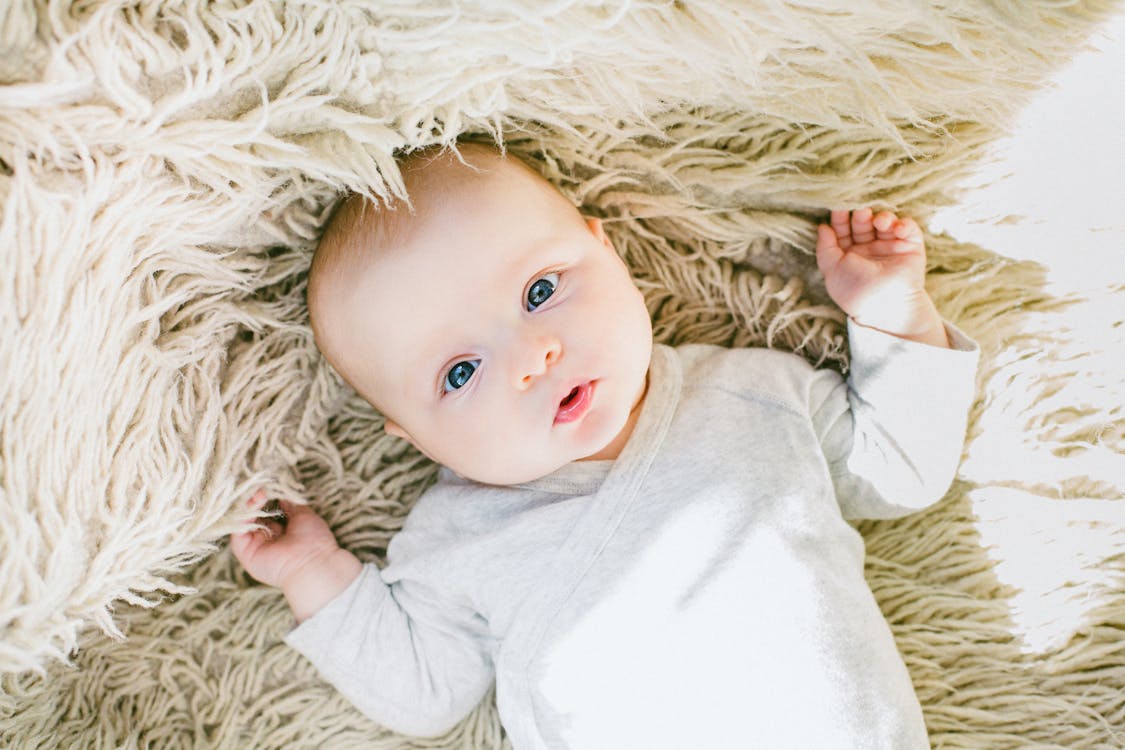 Momma & Baby Gift Guide
Kyte BABY
is known for its best-selling sleep bags, rompers, footies, and toddler blankets made of slippery, soft bamboo. They have devoted customers worldwide (their holiday pajamas sold out in just one hour!). With the holidays around the corner, what better time for moms to start gift planning to other moms and dads for their baby's closets! (And even get matching outfits!). I hope you'll take a look at Kyte BABY's Fall 2020 collection and see how it fits in with your seasonal coverage. 
Eco Pea Co. diapers
and wipes are dermatologist approved and are both hypoallergenic and antibacterial. They contain no harmful ingredients and no added fragrance. They are made responsibly using bamboo and manufactured in a certified facility.
Simka Rose
are these oh-so-fun modern, functional, and reusable bibs are designed to help you spend more time enjoying mealtime and less time cleaning up after it! The brand's wide pocket design catches more dropped food to reduce waste and stays put with our reinforced 4 button strap. Each bib is made with 100 percent food-grade silicone that is BPA, PVC, lead, latex, mercury, phthalate, and cadmium free so you can feel confident about what touches your baby's skin. Say goodbye to buying and washing dozens of cloth bibs that easily stain or mildew and switch to a reusable eco-friendly silicone bib.
Hyland's, the leading brand that provides natural relief for the entire family since 1903, announces the launch of three new safe and gentle formulas to their 4 Kids line!
Hyland's
4 Kids products are safe for ages 2+ and have no known side effects or drug interactions. They're made with natural active ingredients and are free of artificial flavors, parabens, dyes, acetaminophen and ibuprofen.
Bonsie
is the first and only babywear created for ease of skin to skin contact between you and your baby.  "Babywear with purpose."  This infant onesie is designed specifically to promote skin to skin between a baby and caregiver. The baby remains warm, arms, legs and feet covered while the chest is exposed and easily covered back up.
Third Column
Earth
Baby
has you covered with their line of cleansing products, lotions, and hand sanitizers that are 100 percent safe for a 
baby
's tender skin and hair. The science behind 
Earth
Baby
is an exclusive patented formula called Oleosphere Technology created to have time releasing ingredients called Oleosomes (organic skin-softening oils and vitamins). That means your
baby
 receives the maximum amount of moisture in their skin throughout the day.
Kids & Teens Gift Guide
Unstable Unicorns and
Llamas Unleashed
are the latest addictively fun card games to come from TeeTurtle founder Ramy Badie. His goal? To create games that establish meaningful connections by getting people to put away their phones and devote their time to the people (and games) that matter.
Runes & Regulations
 is a 2-4 player strategic card game that combines the aggressiveness of a horde of dragons with the passive-aggressiveness of a suburban unicorn. Immerse yourself in this world of magic and the mundane by summoning mythical pets and casting powerful spells, all within the comfort of your own home.
Available exclusively at Target nationwide & Teeturtle.com. Or check out the game that started it all–
Unstable Unicorns
. It was one of Kickstarter's Top 50 Game and Top 100 Overall backed projects of all time, earning over $2M in funding and spawning a number of highly collectible expansion packs. In this game, you'll assemble a Unicorn Army to wreak destruction upon your opponents, all while building up your herd. Be careful not to get neighed!
Cara & Co.
is a one-stop-shop for the latest silicone and wood craft supplies. A favorite brand that DIY crafters have been loving for years, they have the cutest bead kits for stocking stuffers for the creative folks in your life! It's the perfect gift, especially with all of us spending more time at home lately.
The ORIGINAL
Stomp Rocket®
continues to deliver this holiday season with their Award Winning line of active play STEM-based toys that keep kids moving, learning and OFF screens! Stomp Rocket's toys are easy to set up (even the kids can do it!) and require no batteries. Parents and grandparents love these top rated indoor/outdoor toys as they provide kids with fun active play all year round!
The kids got Stomp Rocket last year and they love it!
Going beyond mask-wearing and social distancing, 
Santa in a Snow Globe
also touches on issues the world is facing today, including climate change and protests. However, Edelman's Santa still shares a positive message of hope and the importance of appreciating the simpler things in life. 
Florida mom-of-two Shannon Q. McDonald wanted to find a way to tell her kids about face masks in kid-friendly language while also making them laugh at the same time. Her new full-color children's picture book called
Remember to Smile
for kids ages 2-6 years old describes and illustrates the different styles of masks, characters that wear them, when you can wear them, and interesting ways to use them. Colorful and funny illustrations bring the book to life and will have kids giggling on the floor.