Thanks to Sara Skirboll, Shopping and Trends Expert at The Real Deal Blog for putting this list of Fourth of July Restaurant Specials & Deals! Can you believe we're more than half way through 2020, this year has been pretty wild. Let's get some awesome deals this weekend!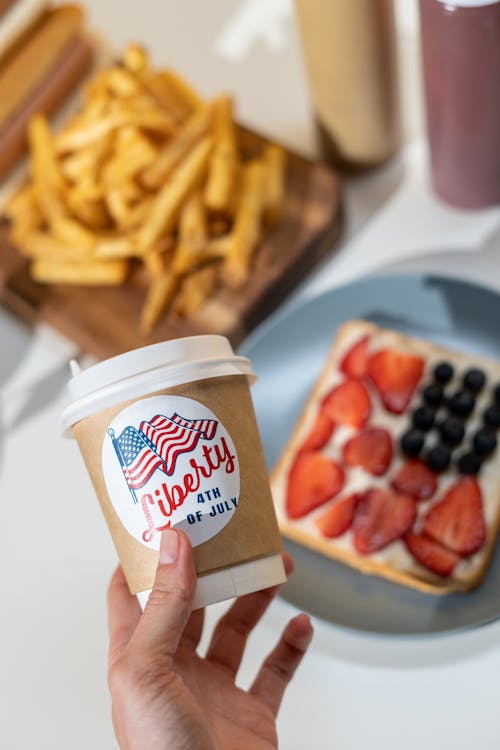 Cheesecake Factory
From June 29 through July 5, order seven items for $20 for delivery, pickup or curbside to-go via The Cheesecake Factory website or DoorDash. The 7-for-$20 deal includes two Happy Hour Burgers, two orders of fries, two soft drinks and one slice of Oreo Dream Extreme Cheesecake.
Founding Farmers
With locations in D.C., Maryland, Virginia and Pennsylvania, this small farmer-owned restaurant chain is offering backyard BBQ kits and ready-to-eat lunch boxes available for pre-order from now until Wednesday, July 1, at 5 p.m., for contact-free curbside pickup on July 3 or 4. See the menu options here.
Krispy Kreme
For a limited time, try a Patriotic Doughnut from Krispy Kreme's Indoughpendence Day collection, or opt for the Strawberry Sparkler Doughnut, Original Freedom Ring Doughnut or the Firework Doughnut—topped with crackling, popping candy!
On the Border
In honor of Fourth of July, try the $5 Liberita—a red, white and blue frozen margarita—available from July 1 to 19.
The Fresh Market
For the first time, The Fresh Market is offering a Fourth of July BBQ meal. The spread serves eight people for $59.99, and comes with boneless Boston Butt, hamburger buns, baked beans, coleslaw, apple pie, watermelon and your choice of two bottle of 12 oz. BBQ sauce. Pre-order online now through June 30 at 2 p.m. EST for pickup in-store from July 2 through July 5.
The Rustic
On July 4, head to the annual Drink the Flag hangout with free live music and donations to benefit the Chris Kyle Frog Foundation. The Rustic's featured beers will be: Wild Acre Brewing Company Texas Blonde Ale, TUPPS Brewery National Standard Golden Ale and Community Beer Company Texas Lager.
What are your plans for 4th of July?