Instant Pot Cinnamon Glazed Carrots are delicious! Sweet and tender, with a hint of cinnamon and orange. Make these pressure cooker cinnamon glazed carrots for a Thanksgiving side dish, or anytime you want a more exciting vegetable side dish.
Thanksgiving White Chocolate Bark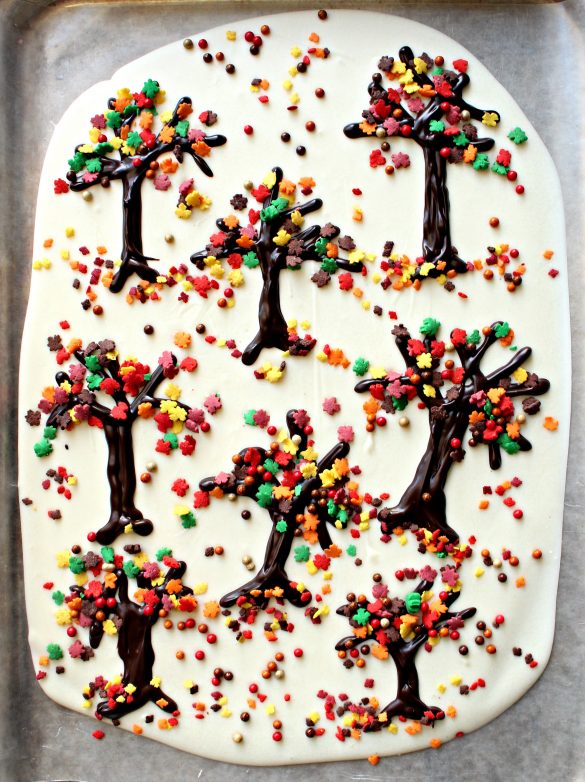 I've made it a tradition to share last minute holiday recipes that promise quick, easy and impressive results. Thanksgiving White Chocolate Bark delivers on all of those promises and more! This beautiful bark can be made and packaged for gift giving in under an hour.